Please note: All new registrants to the Panopto Community Forum must be approved by a forum moderator or admin. As such, if you navigate to a feature that is members-only, you may receive an error page if your registration has not yet been approved. We apologize for any inconvenience and are approving new members as quickly as possible.
API endpoints used by the Crestron panel integration? (2020-01-03)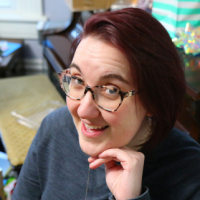 Caitlin McCabe
Administrator
edited February 2020
in API
Original Post: Jaime Bermudez, January 3, 2020 at 3:10 PM
Hello!
Our CSA suggested that we post here to try and get details on the API endpoints that the Crestron-Panopto integration uses to do ad-hoc recordings, display upcoming scheduled recordings, etc. Specifically, we're wondering why the integration requires a site-wide admin instead of a RR Creator/Admin to function - perhaps the endpoints would make that clear?
Thanks!
Jaime
Responses
None
Tagged: