Use API to generate report of stale content (2020-01-29)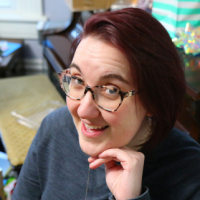 Cait McCabe
Administrator
edited February 2020
in API
Original Post: David Andersen, January 29, 2020 at 10:30 AM
Hello, we are wondering if the API could be used to generate are report of stale content, meaning content that has not be viewed for 1 year, 2 years, etc..
Thanks,
-dave
Responses
Hiroshi Ohno, Moderator, January 29, 2020 at 1:42 PM
Hi Dave,
Thank you for positng the question to this forum.
Panopto has capability to find such stale contents and let the administrator audit and/or delete.
It's exlained here: https://support.panopto.com/s/article/How-to-Use-Retention-Tools
Panopto does not provide the corresponding API or report as of today. We'll consider it in the future release.
Tagged: