Please note: All new registrants to the Panopto Community Forum must be approved by a forum moderator or admin. As such, if you navigate to a feature that is members-only, you may receive an error page if your registration has not yet been approved. We apologize for any inconvenience and are approving new members as quickly as possible.
Service Update 2023-09-21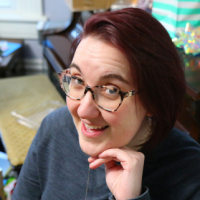 Caitlin McCabe
Administrator
Service Update 2023-09-21
Please note: This update will be applied at the end of business hours on Sept 21st for the North America, Canada, and European clouds and the end of business hours on Sept 22nd for the Asia-Pacific and Australia clouds.
Modified how Panopto determines the default captions to display in the Panopto viewers when a video is first loaded. Panopto will now prioritize captions generated by a human transcription provider instead of defaulting to the first set of captions imported to the video. The embed viewer will still prefer a user's most recently selected caption language whenever possible.
Improved performance of the Caption & Translation Requests page when there are a large number of requests from caption providers using Panopto's third-party Caption API Specification.
Added retries to mitigate some common transient errors during upload from Capture.
Removed a confusing error message on the Zoom Integration Settings page regarding no default Zoom Recordings folder, even though that would not cause Zoom meetings to fail to import to Panopto.
Fixed an issue where the video statistics dashboard could time out due to a non-optimized database query.
Fixed an issue that could result in caption languages being duplicated in the viewer if the video had multiple primary streams.
Fixed an issue during video preview in the Editor where audio descriptions would play for all available languages instead of the currently selected language.
Fixed an accessibility issue in the video embed code generated by the share dialog and used in the embedded session chooser preview and Microsoft Teams integration where the video iframe did not have an appropriate label for screen readers.
Fixed an issue where the secondary stream of a multi-stream video could buffer forever or display a black screen.
Version 14.4.0
Tagged: