Please note: All new registrants to the Panopto Community Forum must be approved by a forum moderator or admin. As such, if you navigate to a feature that is members-only, you may receive an error page if your registration has not yet been approved. We apologize for any inconvenience and are approving new members as quickly as possible.
Important Update - Customer Success Office Hours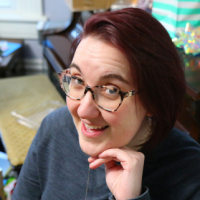 Caitlin McCabe
Administrator
We are cancelling the October 9th meeting and go-forward cadence. We will be replacing it with a new invite and agenda, which you will be receiving shortly via email.
The next meeting will be on October 18th at 11am EST.
If you have any issues or questions that need immediate attention, please reach out to Customer Success ([email protected]) or Panopto Support, or feel free to post questions in the forum so that we may assist you.
Tagged: