Please note: All new registrants to the Panopto Community Forum must be approved by a forum moderator or admin. As such, if you navigate to a feature that is members-only, you may receive an error page if your registration has not yet been approved. We apologize for any inconvenience and are approving new members as quickly as possible.
Service Update 2023-11-02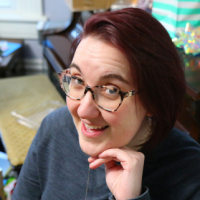 Caitlin McCabe
Administrator
Service Update 2023-11-02
Please note: This update will be applied at the end of business hours on Nov 2nd for the North America, Canada, and European clouds and the end of business hours on Nov 3rd for the Asia-Pacific and Australia clouds.
Updated the viewer to remember the user's last selected quality level across browser sessions.
Updated the new viewer settings menu to hide the Quality submenu if there is only one quality level.
Updated site alert banner messages (controlled by the 'Notifications - Site - Admin Alert' and 'Notifications - Site - User Alert' site settings) to remember dismissal for the current browser until the message is changed. Updated licensing and contract usage automated alerts to remember dismissal for the duration of the current browser session.
Fixed an issue that could cause Panopto Quizzes embedded in Canvas by a user with system-level Canvas permissions who was not enrolled in the class to fail to send quiz grades back to the Canvas gradebook after a student took the quiz.
Fixed a rare issue that could cause a duplicate internal user to be created in Panopto if a user successfully signed into their account, but included hidden characters (such as a tab) in their username while signing in. 
Fixed an issue where slide contents were being indexed for search when the 'Features - Searchable PowerPoint Notes' site setting was set to False.
Version 14.7.0
Tagged: