Please note: All new registrants to the Panopto Community Forum must be approved by a forum moderator or admin. As such, if you navigate to a feature that is members-only, you may receive an error page if your registration has not yet been approved. We apologize for any inconvenience and are approving new members as quickly as possible.
At Panopto, we love how committed our customers are to making Panopto a better product - please feel free to share your feature ideas or vote on existing ideas in this category!
Before submitting a feature request, make sure to read our
Guidelines & Expectations post
Once your idea is submitted, it will be marked as 'Tracked' when added to our internal feature requests system.
Destructive Editor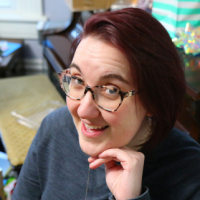 Caitlin McCabe
Administrator
Original Post
Andrew Labuda, 3/12/2018 at 9:53 AM
My Idea is to allow an editor to remove portions of the session if wanted. Currently, edits do not remove the content but simply hide it. If you were able to mark an edit as a "final version" and remove the edited out portions of a stream, it could reduce the amount of storage needed for larger recordings that have been edited down a lot.
Response
Jon DeGroot, 3/28/2018 2:28 PM
I agree with this. The other area it effects is with captions. If you hire out captions to an external party through the Panopto integration, they caption the entire unedited video which is more expensive.
Also, if you try to use Amara.org to caption a video with edits, the timing on the .srt file is inaccurate because Panopto requires timing for the entire unedited video. 
Taylor D., 5/2/2018 at 11:10 AM
We have occasionally captured things that we would like to permanently remove. I feel this option could have other uses. Maybe have it hidden in an advanced edit mode? soft edit/hard edit modes? 
R. Judd, 12/10/2018 at 11:54 AM
Being able to work with a final edit version for captioning, have the clipped-out segments GONE, is really important., if we are going to allow instructors to request captioning on videos that are edited right in Panopto.
Tagged: