Please note: All new registrants to the Panopto Community Forum must be approved by a forum moderator or admin. As such, if you navigate to a feature that is members-only, you may receive an error page if your registration has not yet been approved. We apologize for any inconvenience and are approving new members as quickly as possible.
Service Update 2023-11-16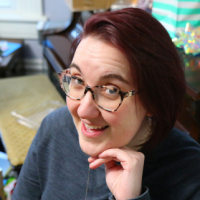 Caitlin McCabe
Administrator
Service Update 2023-11-16
Please note: This update will be applied at the end of business hours on Nov 16th for the North America and Canada clouds and the end of business hours on Nov 17th for the European, Asia-Pacific, and Australia clouds.
Added manual quality selection to the video settings menu in the embed viewer.
Fixed an issue with the LTI 1.3 integration for Canvas, D2L, Blackboard, and Moodle that could cause the LTI 1.3 request to fail if the user's name contained a special character.
Fixed a rare issue with Course Copy V2 for Canvas and D2L that could cause the Course Copy operation to copy all folders and subfolders for an Identity Provider rather than just a single course folder, if the course ID and the account or Org Unit ID matched.
Fixed an issue that could cause students to get permission to disabled or unavailable courses with the Blackboard Ultra integration. 
Fixed a rounding issue which could result in cuts not being removed or resized properly in the editor when preceded by a clip.
Fixed an issue with the public SOAP API that could cause some large reports to fail to download properly when using the UsageReporting.GetReports SOAP API endpoint.
Version 14.8.0
Tagged: