Please note: All new registrants to the Panopto Community Forum must be approved by a forum moderator or admin. As such, if you navigate to a feature that is members-only, you may receive an error page if your registration has not yet been approved. We apologize for any inconvenience and are approving new members as quickly as possible.
At Panopto, we love how committed our customers are to making Panopto a better product - please feel free to share your feature ideas or vote on existing ideas in this category!
Before submitting a feature request, make sure to read our
Guidelines & Expectations post
Once your idea is submitted, it will be marked as 'Tracked' when added to our internal feature requests system.
Caption Request Approval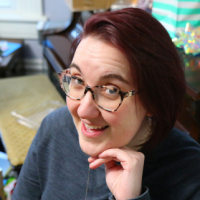 Caitlin McCabe
Administrator
Original Post
Jon DeGroot, 3/11/2018 at 6:38 PM
So I would like to give Faculty the ability to request Captioning on their videos in Panopto but not actually send it to the 3rd party captioning comPlpany without admin approval first. This would allow us to make sure what they are requesting captions for is within our budget and that we want it to be captioned. Right now it's all or nothing so we only allow admins to request captions and our users have to fill out a form letting us know what they want captioned.
Responses
Michael Withrow, 4/3/2018 at 8:02 AM
We would like to see this too. Being able to view the requests from the admin Caption Request Queue and having an admin being able to approve would make our workflow easier and allow us to better monitor the captioning budget.
Unknown User, 9/12/2018 at 4:36 PM
You should be able to do this through your third-party captioning provider; for example, we use 3Play and only specific people can push out requests for captioning. We just ask instructors to send us an email with the request.
Dave Hannan, 2/25/2019 at 2:41 PM
Jon - Great feedback! We've filed this internally.
Tagged: