Please note: All new registrants to the Panopto Community Forum must be approved by a forum moderator or admin. As such, if you navigate to a feature that is members-only, you may receive an error page if your registration has not yet been approved. We apologize for any inconvenience and are approving new members as quickly as possible.
Panopto 8 Service Update (2020-02-14)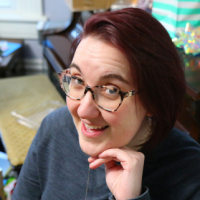 Caitlin McCabe
Administrator
Service Update 2020-02-14
Zoom Integration — Added the ability to automatically share a Zoom recording with meeting participants from the connected Zoom account (i.e. within your organization). Meeting participants who are Panopto users will be able to view the recording and an email invitation to view the recording will be sent to participants who don't have a Panopto account. The automatic sharing for both Panopto users and non-users can be controlled separately from the Zoom integrations settings page. Automatic sharing is off by default.
Ordered folder — Added ability to order playlists along with videos within an ordered folder.
Added support for Wavel as a new caption provider.
Added a confirmation dialog when clearing quiz results, to prevent accidentally clearing quiz results in the UI.
Updated behavior in Panopto Capture where by default recordings will be uploaded to the user's personal folder, if they have one. Note: Panopto Capture is currently in beta and only available to administrators.
Fixed an issue where live webcast performance was negatively impacted in some situations.
Fixed an issue where URL fields of API Client list may get truncated in some situations.
Fixed an issue where API Client type was not displayed in the setting screen of an existing entry.
Fixed an issue where "Shared with me date" was not available as a sort option when searching on the "Shared with me" page.
Fixed an issue where the email notification for a failed Zoom recording import was showing time in GMT/UTC instead of site's timezone.
Fixed an issue where, in rare situations, duplicate comments were displayed during a live webcast.
Fixed an issue with the upload dialog where if "Policy text for uploads" was turned on, the UI for upload didn't render correctly.
Fixed an issue where, in certain situations, the folder permission synchronization did not complete for a user from Blackboard or Moodle.
Fixed an issue where department administrators were unable to record to department folder and sub-folders using Panopto for Mac.
Fixed an issue where embedded HTML link pointing to Panopto server with HTTP protocol did not show the target video.
Fixed an issue where, in some situations, deleting a user was blocked if the user owned recurring reports.
Fix a bug where automatic speech recognition could fail in rare situations when the recorded audio stream is longer than its accompanying video stream in either upload or recorded content.
Fixed an issue where media encoding jobs were failing in a rare situation.
Fixed an issue where login to Panopto did not work correctly if "Authenticated User Cookie Timeout" was set non-0 value.
Tagged: