Please note: All new registrants to the Panopto Community Forum must be approved by a forum moderator or admin. As such, if you navigate to a feature that is members-only, you may receive an error page if your registration has not yet been approved. We apologize for any inconvenience and are approving new members as quickly as possible.
Service update 2020-03-11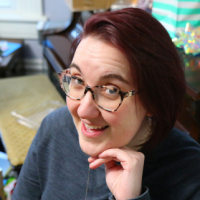 Caitlin McCabe
Administrator
Service update 2020-03-11


Note: For North American customers (NA Cloud), this following updates will be applied at 5PM PDT on 2020-03-12 

Panopto Capture (Beta) - Panopto administrators can now turn on Panopto Capture for all creators on their site.  Please use "Panopto Capture Availability" setting to select whether only administrators or both administrators and creators have access to Panopto Capture.  Note: Panopto Capture is still in Beta.Note: Panopto Capture can only be used with Chrome and Edge (chromium) on Desktop. We are working on adding Firefox, Safari and mobile browser support.
Updated the 'Owner' drop-down in video settings modal to show users who are members of user-groups that have creator access.Modified the "Owner" setting in the Session modal to allow selection of users who have creator access via group membership.
Fixed an issue with deleting primary streams where the video's duration did not automatically update.
Fixed an issue with the remote recorder settings where updating the default folder sometimes failed to save.
Fixed an issue where a recording would fail to publish when it contained a password protected PowerPoint file.
Fixed an issue where resizing a captured window or monitor in Panopto Capture (Beta) could cause a failure to publish a podcast.
Fixed an issue where incorrect participants were included in Zoom recording video corresponding to the part of the meeting after recording was stopped and restarted during the meeting.
Updated the logic to map a Zoom user to a Panopto user to pick a user from the default identity provider if the user's email address has multiple Panopto accounts associated with it.
Fixed an issue where Panopto administrators get a warning email incorrectly even though the Zoom import feature is working correctly and no action was needed.
Fixed a bug where some Blackboard and Moodle users were unable to sign into a new window when third party cookies were blocked by their browsers.
Fixed a bug where "Keep Me Signed In" was not working for a Panopto username & account if the browser closed.
Enabled ability to play videos at variable speed on iOS.
Fixed an issue in the embed player where during a live webcast new comments did not show in the UI without a browser refresh. Now, the embed player automatically shows new comments when they are posted.
Added a tooltip to show full video description in the list view if the description in the UI is truncated.
Fixed an issue where the remote recorder page didn't scroll properly beyond 50 remote recorders on mobile browsers.
Tagged: