Please note: All new registrants to the Panopto Community Forum must be approved by a forum moderator or admin. As such, if you navigate to a feature that is members-only, you may receive an error page if your registration has not yet been approved. We apologize for any inconvenience and are approving new members as quickly as possible.
Service update 2020-03-16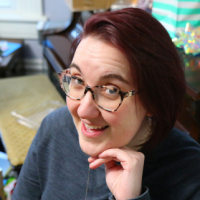 Caitlin McCabe
Administrator
Service update 2020-03-16
Zoom Integration: For Zoom meetings, meeting hosts can now specify destination folders in Panopto. This is useful if meeting hosts want recurring meetings to always go to a specific folder, which means meeting participants can be given access to that folder and they will be able to automatically access the recordings for all future recurrence. Note: This feature can be enabled by Panopto Admins by ensuring the checkbox for "Allow users to select their own default import folder and specify folder mappings for specific meetings." is checked, on the Zoom Integration settings page.
Added a feature where a Zoom meeting initiated from a Zoom Room device is associated with the user who entered their email address on the device. If this user has an associated Panopto account, they will automatically get creator rights on the Zoom recording imported to Panopto. If the user doesn't have a Panopto account, the meeting will be placed in a folder with a name corresponding to the user's email address, under the global default folder for Zoom recordings. 
Tagged: