Please note: All new registrants to the Panopto Community Forum must be approved by a forum moderator or admin. As such, if you navigate to a feature that is members-only, you may receive an error page if your registration has not yet been approved. We apologize for any inconvenience and are approving new members as quickly as possible.
Service update 2020-04-13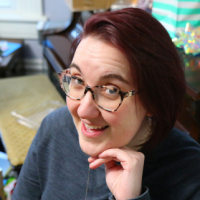 Caitlin McCabe
Administrator
Service update 2020-04-13
Multi-language Captions: Users can now manually upload caption files for multiple languages from the video settings page.  Once a video has multiple caption tracks, users will be able to pick their caption language in the interactive and embed player.
Updated Panopto Capture (beta) settings UI: (1) Users can select SD vs. HD settings. When HD is selected, users can also try our experimental feature to record in Ultra HD; (2) Clarified video output options for recording - 'each stream separate' or 'a single combined video'; (3) For single combined video, user can select between two stream Picture-in-Picture or tile-mode layout.
Added ability to 'Send Logs' to Panopto Support for Panopto Capture (beta). Logs can be sent from the 'record' screen by clicking on the Settings gear and in the 'more' menu at the top-right in the post recording screen.
Introducing 'Smart Camera' : your personal AI camera crew. When turned on, Panopto Capture automatically tracks and follows the speaker's face. Smart Camera can be turned on from the Panopto Capture (beta) settings menu. Note: This feature is an experimental feature and it requires a high-resolution camera as well as high-performance computer for best results.
Updated text in Capture where after recording, there is a clear indication when it is safe to close the browser.
Smart Search: Updated optical character recognition (OCR) engine to improve its accuracy.
Updated behavior when clicking 'edit' on a video, the editor opens with the current position is the same as the last viewed position in the video.
Added a site setting 'Mobile App Release' to control whether site user's download the production mobile apps or a beta version of the newer mobile apps. Note: If you would like your organization to use the current production app, please set Mobile App Release option to Production. Please see our article, How to Enable the Mobile App, for instructions.
Fixed an issue where the analytics dashboards failed to render for some international time zones around daylight savings transitions.
Fixed an issue with the Users list page where users with write access to assignment folders, only, were incorrectly identified as type Creator.
Fixed an issue where a small number of recordings were not imported due to a change in Zoom API's response.
Fixed an issue where Zoom recordings were not imported correctly in rare situations when the meeting host is not a Panopto user and one or more participants joined and left the meeting multiple times.
Updated Zoom recordings import to set the creator of videos from the administrator account to the upload service account when the meeting owner is not a Panopto user.
Fixed an issue in Panopto Capture (beta) where the browsers showed audio & video devices in-use even after the recording is stopped.
Fixed an issue where in rare situations a duplicate session gets created when recording a video using Panopto for Windows.
Fixed an issue where applying content retention policies failed when the 'Enable Delete for Admins Only' setting was set to True.
Fixed an issue where long video names were not displayed fully in the editor title bar.
Improved the user group membership page to include username in addition to email address.
Tagged: