Please note: All new registrants to the Panopto Community Forum must be approved by a forum moderator or admin. As such, if you navigate to a feature that is members-only, you may receive an error page if your registration has not yet been approved. We apologize for any inconvenience and are approving new members as quickly as possible.
Service update 2020-05-15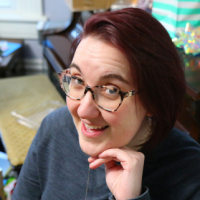 Caitlin McCabe
Administrator
Service update 2020-05-15
Improved the performance of Zoom meeting imports, reducing the time to process the import by up to 90%. This improvement will be proliferated out to all customers over the next few weeks. For an optimal playback experience via HLS, we recommend adjusting a setting in your Zoom administrative account settings called Optimize the recording for 3rd party video editor. This will ensure that all viewing platforms will get the faster loading and more responsive playback experience HLS provides. Meetings recorded in Zoom without that setting enabled will be served directly as .MP4s.
Internal infrastructure update.
Tagged: