Please note: All new registrants to the Panopto Community Forum must be approved by a forum moderator or admin. As such, if you navigate to a feature that is members-only, you may receive an error page if your registration has not yet been approved. We apologize for any inconvenience and are approving new members as quickly as possible.
Panopto Community Forum: Embedding Panopto Videos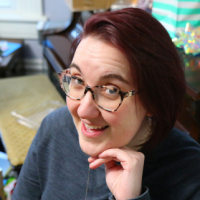 Caitlin McCabe
Administrator
Hello!
We're happy to announce that you can now embed Panopto videos your community forum posts 🎉 Here's how:
Select the Insert Media button, located at the bottom of the text editor, and insert your Panopto video link in the text box:
Then select Insert:
Your video will be embedded in your post (and you can preview it in the editor before posting):
As always, if you have questions about posting in the forum, feel free to reach out via direct message.
Cait
Tagged: