Please note: All new registrants to the Panopto Community Forum must be approved by a forum moderator or admin. As such, if you navigate to a feature that is members-only, you may receive an error page if your registration has not yet been approved. We apologize for any inconvenience and are approving new members as quickly as possible.
Service update 2020-06-04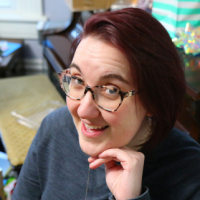 Caitlin McCabe
Administrator
Service update 2020-06-04
Fixed an issue where the Zoom recordings import didn't recover correctly after an intermittent failure during initial import.
Fixed an issue in the new mobile apps, where if "Mobile launch page" was enabled, the user got stuck in a loop while trying to upload a video.
Fixed an issue where some Panopto Basic and Panopto Pro users could not log into the Panopto Mobile app using their Google account.
Fixed an issue where, in some cases, slides in podcast encodes could have washed out colors.
Fixed an issue where, in some situations, podcast versions didn't play correctly in the embed player.
Fixed an over-billing issue when primary streams are overlapping.
Added several security improvements to make Panopto more secure against malicious attacks.
Fixed an issue where download videos didn't have captions in some situations.
Fixed an issue where an empty description field was not visible in the editor.
Fixed an issue where the help text in the description text box was incorrectly saved as the actual video description.
Updated localized string resources for new or changed text in the user experience. 
Tagged: