Please note: All new registrants to the Panopto Community Forum must be approved by a forum moderator or admin. As such, if you navigate to a feature that is members-only, you may receive an error page if your registration has not yet been approved. We apologize for any inconvenience and are approving new members as quickly as possible.
Panopto Android app version 5.7.0.37429 (Date 2018-07-02)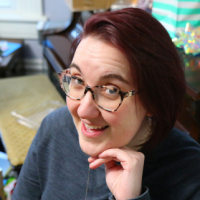 Caitlin McCabe
Administrator
Date: 2018-07-02 | Update - Panopto Android app version 5.7.0.37429
App Store: https://itunes.apple.com/us/app/panopto/id505718507
This version improves the security controls around offline viewing. When sessions are downloaded for offline viewing, the app will honor the Panopto servers configured availability dates and downloaded controls.
This version requires Android 6.0 or above.
Tagged: