Please note: All new registrants to the Panopto Community Forum must be approved by a forum moderator or admin. As such, if you navigate to a feature that is members-only, you may receive an error page if your registration has not yet been approved. We apologize for any inconvenience and are approving new members as quickly as possible.
Service update 2020-07-07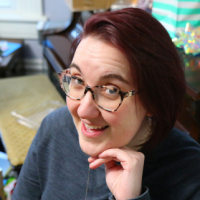 Caitlin McCabe
Administrator
Service update 2020-07-07 
Added the ability to navigate to a folder or video by clicking the breadcrumb at the top of the corresponding analytics dashboard.
Fixed a recent regression where department administrators could not grant creator access to other users.
Fixed a recent regression where videographers could not access the captions tab in the session modal.
Fixed a processing issue that prevented a video from being sent for captioning.
In the embedded folder UI, now the help menu will be shown in the default mode. This corresponds to URL parameter embedded=1.
For the mobile app on iOS, a message has been added in the upload user experience, to clarify that there is a 10-minute recording limit as well as lower video quality. The suggested workaround is to record using the phone's camera app first and then upload the recorded video.
For the mobile app, the upload user experience has been updated to display the "Please stay on this screen until uploads are complete" only while the upload is in-progress.
In mobile browsers or the mobile app, the string in upload a video UI has been changed to 'Tap to record or upload a video' to accurately describe the capability.
Fixed an issue where links in notes or bookmarks didn't launch in a new tab correctly.
Tagged: