Please note: All new registrants to the Panopto Community Forum must be approved by a forum moderator or admin. As such, if you navigate to a feature that is members-only, you may receive an error page if your registration has not yet been approved. We apologize for any inconvenience and are approving new members as quickly as possible.
6.0 Windows Clients Release (2019-03-22)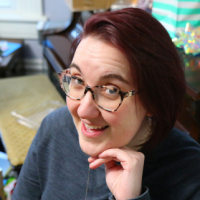 Caitlin McCabe
Administrator
Note: Windows 8 is no longer a supported platform for Panopto for Windows and the Remote recorder. Windows 7, 8.1, and 10 remain fully supported. Additionally Panopto for Windows and the Remote Recorder now require .NET 4.7.2 to run, and the installers for both will automatically install .NET 4.7.2, if needed.
Panopto for Windows Headline Features
A new high performance screen capture engine
This new hardware accelerated engine is capable of up to 60 frames per second capture, and will use less system resources than the old engine. Additionally it supports more scenarios such as screen capture during remote desktop sessions when using Panopto for Windows.
Improved secondary quality settings
To help take advantage of the new screen capture engine the maximum framerate allowed for secondary capture has been raised to 30 frames per second, and the maximum bitrate has been raised to 2.5 mbps. Some of the lower framerate and bitrate options have been coalesced together into a smaller set to simplify the selection. Additionally the default secondary quality for new users is now 1080p, 8 frames per second, with 600kbps bitrate. Finally, when custom quality settings are enabled, secondary capture up to 1080p, 60 frames per second, 5mbps is now available.
Per-machine admin presets
Support for the Remote Recorder Service API.
Panopto for Windows will now support the same local service API that the Remote Recorder supports. This will allow for recording light integrations and other simple integrations to work with Panopto for Windows
New Version Alerts
Users will now be alerted on login when a newer version of Panopto is available for them to upgrade to. Additionally a new upgrade button will be visible as long as the user is eligible to upgrade Panopto for Windows.
Tagged: