Please note: All new registrants to the Panopto Community Forum must be approved by a forum moderator or admin. As such, if you navigate to a feature that is members-only, you may receive an error page if your registration has not yet been approved. We apologize for any inconvenience and are approving new members as quickly as possible.
Panopto 6.0 Service Update (Date: 2019-04-04)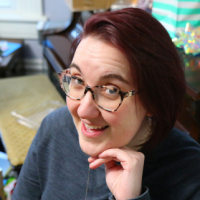 Caitlin McCabe
Administrator
Service update 2019-04-04
Fixed an issue where user's full names were missing in some downloadable reports.
Added quiz taken timestamp and user email to quiz results download.
Changed behavior in upload session and folder create workflows to select a default folder automatically.
Fixed an issue where a user account failed to be deleted under rare condition.
Fixed an issue where caption request download button did not work.
Added an error handling of wrong URL parameter for Hive streaming optimization.
Fixed an issue where SOAP API was able to create invalid session name.
Fixed UI text to clarify behavior for sending edited sessions for captioning. There is no behavior change.
Fixed an issue where after deleting a folder user ends up in 'Everything' instead of the parent folder.
Fixed an issue where it was difficult to copy the share link on iOS mobile browser.
Fixed a few issues with source stream failover scenarios in webcasting.
Fixed an issue where secondary stream in a Hive enabled webcast started in an incorrect position.
For sites with Hive Streaming or Hive Insights, temporarily disabled the pause and seek capabilities for webcasts in the IE11, Edge and Safari browsers.
Tagged: