Please note: All new registrants to the Panopto Community Forum must be approved by a forum moderator or admin. As such, if you navigate to a feature that is members-only, you may receive an error page if your registration has not yet been approved. We apologize for any inconvenience and are approving new members as quickly as possible.
Service update 2020-08-15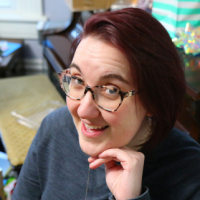 Caitlin McCabe
Administrator
Service update 2020-08-15
Updated automatic speech recognition to generate sentences with natural breakpoints. Before this release, the sentences were divided by fixed durations of time.
Increased the maximum supported quizzes per session in quiz result downloads from 10 to 50.
Fixed an issue where older reprocessed content could end up showing as very low quality in the editor.
Fixed an issue where Panopto Capture (beta) recordings with a very large number of streams could experience processing delays.
Fixed an issue where Zoom recordings occasionally failed to transfer to the meeting host whose Panopto account was created after the meeting.
Updated the SAML certificate for signing authentication requests and/or encrypting SAML assertions. Customers who currently use SAMLCloudPanopto2016 certificate need to migrate to the new one by July 7, 2021.  For more information, please see our article: How to Set Up a SAML Integration.
Fixed an issue where some uncommon types of uploaded video content appeared as audio only when reprocessed or added as a clip.
Fixed an issue where some imported Zoom content failed processing and needed to be reprocessed after import.
Fixed an issue where embedding captions in a podcast failed for some fastpathed single stream content.
Fixed an issue where oscilloscope preview on the recording screen didn't show correctly in Panopto Capture (beta) when doing multiple audio-only recordings.
Fixed an issue in Panopto Capture (beta) where the user was not warned about an older pending upload when the user had subsequently done a new recording that had finished uploading.
Fixed an issue in Panopto Capture (beta), where, in rare cases, there was a failure in correctly capturing tile-mode recording.
Fixed an issue where the editor was blocked due to rogue zero-length cuts
Version: 9.4.0
Note: Please refer to http://trust.panopto.com/ for details on when this update will be available in your region.
Tagged: