Please note: All new registrants to the Panopto Community Forum must be approved by a forum moderator or admin. As such, if you navigate to a feature that is members-only, you may receive an error page if your registration has not yet been approved. We apologize for any inconvenience and are approving new members as quickly as possible.
Panopto 6.0 On-prem Release (Date: 2019-04-29)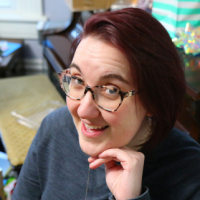 Caitlin McCabe
Administrator
On-prem release 2019-04-29 
This release contains all the new features and improvements that have been released to Panopto's cloud environments since the previous on-premises release in October 2018. For more details on new features, settings changes and improvements, please check out our release notes.
Additionally, the following changes are specific to the on-premises release.
Settings updates
The following settings have changed in this release.
Playlists are enabled by default 
The playlist feature has not been enabled by default for all customers. If you don't want this turned on for your site, you can control this via the hidden setting "PlaylistEnabled".
Mobile launch page disabled by default
Users visiting your Panopto site with a mobile web browser will no longer be presented with an intermediate page asking if they want to use the mobile app. Instead they will be taken directly to the web experience. If your site had the 'ShowIOSLaunchPage' and 'ShowAndroidLaunchPage' settings overridden, then this change will not affect you.
Behavior changes and bug fixes
Starting in Panopto 6.0, we require .Net 4.7.2 to run the installer.
Solr version 6.6.3 is now a prerequisite for WebUI installation.
Updated the client version (Panopto for Windows, Panopto for Mac, and Remote Recorder) to 6.0.
Updated the message seen in the Web UI when there is no content in the site.
Updated phone home to log errors but not report a failure in certain situations.
Fixed an issue where a duplicate Panopto folder was incorrectly created when Blackboard quiz reporting feature is used.
Tagged: