Please note: All new registrants to the Panopto Community Forum must be approved by a forum moderator or admin. As such, if you navigate to a feature that is members-only, you may receive an error page if your registration has not yet been approved. We apologize for any inconvenience and are approving new members as quickly as possible.
Panopto 6.0 Service Update (Date: 2019-05-29)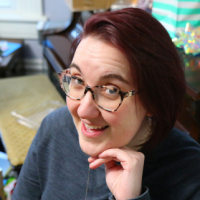 Caitlin McCabe
Administrator
Service update 2019-05-29
Fixed a rare issue where a podcast encode could fail for certain types of malformed source content.
Added analytics report "friendly name" in emails announcing that a report is ready.
Fixed an issue where a Panopto video did not automatically get the caption by machine transcription when the video was moved into the folder with automatic caption configured from somewhere else.
Renamed column labels in analytics data for better clarity in both analytics dashboards and report downloads.
Tagged: