Please note: All new registrants to the Panopto Community Forum must be approved by a forum moderator or admin. As such, if you navigate to a feature that is members-only, you may receive an error page if your registration has not yet been approved. We apologize for any inconvenience and are approving new members as quickly as possible.
Panopto 6.0 Service Update (Date: 2018-02-20)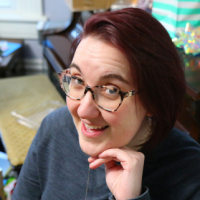 Caitlin McCabe
Administrator
Service Update 2018-02-20
Fixed a server error shown when downloading statistics reports from older browsers.
Fixed an issue where stream creators were not credited for views of those streams in sessions they didn't create.
Added folder path to "Top Sessions Viewed by User" analytics report download.
Restored email address column in View stats rows
Fixed display issue in session list pages that caused scheduled sessions to intermittently appear unexpectedly.
Fixed an issue where user is able to open the session editor while a session was being copied/merged.
Fixed an issue where the remote recorder modal would fail to load.
Fixed an issue where live Webcast sessions would not show up in session list pages on mobile devices.
Fixed an issue where sessions were not showing up in session list pages in some folders with availability windows.
Fixed an issue in the user list where users with assignment folders were incorrectly showing up as creators instead of viewers.
Fixed an issue where some calls to GetFoldersList to time out.
Fixed an issue where sessions with availability windows in dropbox folders were sometimes incorrectly visible.
Removed the button to navigate to full featured viewer if a video is embedded into Canvas assessment section in order to report in-video quiz result to the grade book.
Deprecated support for integration with Angel LMS.
Fixed an issue where Panopto for Mac downloaded from Moodle block does not set the server name correctly.
Fixed an issue where adding a clip to a session without audio would cause a processing failure.
Increased encoding quality of podcasts and edited content.
Fixed an issue where podcast settings were not displayed prior to podcast encode completion.
Fixed an issue where some PowerPoint images contain a black edge.
Updated the folder icon in the folder browsing tray to not show the red dot for admin and videographer roles. Folders with explicit create rights can be browsed by clicking "My Folders" in the browse tray.
Updated timezone string for remote recorder start time to show display name e.g. '(GMT+01:00) Amsterdam, Berlin, Bern, Rome, Stockholm, Vienna' instead of '(GMT+01:00) W. Europe Standard Time'
Fixed as issue with scroll bar in the folder browse tray in Firefox.
Tagged: