Please note: All new registrants to the Panopto Community Forum must be approved by a forum moderator or admin. As such, if you navigate to a feature that is members-only, you may receive an error page if your registration has not yet been approved. We apologize for any inconvenience and are approving new members as quickly as possible.
Panopto 6.0 Service Update (Date: 2019-03-20)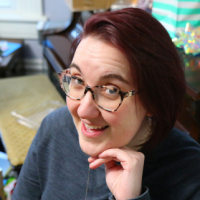 Caitlin McCabe
Administrator
Service update 2019-03-20
Fixed an issue where some stats reports were missing views from email shares.
Fixed an issue where the embedded viewer sometimes reported properly authenticated views as "anonymous".
Fixed an issue where in-progress broadcasts sometimes did not show up in session lists in Moodle.
Fixed an issue where the GetFoldersList API times out intermittently.
Fixed an issue where users with creator access to a soft-deleted folder still show up as "Creator" in the user list page.
Altered the backend worker VM configuration to reduce the likelihood of running out of disk space during processing.
Changed the behavior of LMS course structure copy for Canvas so that empty user groups are not created for intermediate folders.
Added an error check to block importing SRT caption file based on edited video, if the Panopto video has a clip video.
Fixed an issue where IE11 on Windows 7 does not play Panopto videos if Hive stream optimization or Hive Insight is set up.
Updated FlowPlayer version and Hive plug-in version for the video playback with Hive streaming optimization".
Fixed an issue where video player is stuck without error message if Hive streaming optimziation is configured with wrong CDN parameter.
Fixed an issue where audio podcasts would not be downloadable if the video podcast did not exist.
Added a new setting CopyRequesterOwnsCopy. When true it makes the user making a copy of a video, the owner of the copy.
Added a new setting ClearAvailabilitySettingsOnCopies. When true, the copied session will inherit availability settings from the parent folder and any availability settings copied over from the source video will be cleared. When false, a newly copied video will maintain the same availability settings as the source video.
Added text in the UI to clarify the new behavior when the above settings are true.
Fixed an issue where link to the folder containing the video was missing in "Your Video is Ready" email.
Fixed an issue where the login page was not getting rendered correctly on mobile browsers.
Fixed an issue where in some situations, captions appeared twice in the video.
Fixed an issue where Zoom recording automatic upload did not work if Panopto user account name is not email address.
Fixed a regression where the date range was ignored on one UsageReporting API call.
Tagged: