Please note: All new registrants to the Panopto Community Forum must be approved by a forum moderator or admin. As such, if you navigate to a feature that is members-only, you may receive an error page if your registration has not yet been approved. We apologize for any inconvenience and are approving new members as quickly as possible.
Updated Embedded Video Selector Interface (LMS/Panopto Cloud)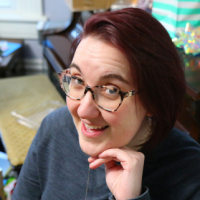 Caitlin McCabe
Administrator
We are excited to announce that our embedded video selector is getting a makeover! With a targeted launch of Monday, October 12th*, you may notice that things look a little bit different when you go to embed or select a video in your LMS...
Currently, you may recognize this screen as:
Starting Thursday, it's going to look a little different.
As you can see below, it looks somewhat the same. On the Record tab, pick the folder you want to record to, give your recording a name, and then select the Launch App button to launch the Panopto desktop application on your machine (or Download, if you need to download the application).
If you select Launch App, you will be prompted to open the recorder as usual. Select Open Panopto Recorder. Note: The Record tab on your LMS will indicate that it is in the process of launching - you can select the Start Over link to return back to the Record tab, if needed.
While you are recording, you may notice that the Record tab will indicating that you are in the process of recording:
Once you've stopped recording, the video will show as processing in the Record tab.
You will notice that there are still Video Embed Options, so you can customize how your embedded video will appear. Once you've selected your options, and the video has uploaded, select the Insert button as you would normally.
We have also added Panopto Capture as an option!
Starting Monday*, local Panopto administrators can opt to add the Panopto Capture web application as an option for users to launch from the Record tab.
If you are a Panopto administrator and want to enable this feature for your organization, expand the System menu from the bottom left corner of your Panopto site and then select Settings.
Scroll down to the setting Enable Capture for recording from the Embedded Session Chooser and change the value to True. Note: The default setting is currently set to false.
Once you've set the value to True, your users will get the option in their Record tab to Launch Capture. By selecting the Launch Capture button, a new browser will open the Capture web application, and they can proceed as they would recording in Capture, instead of in the Panopto application:
Please note: updates will be added to our documentation in the coming days!
*There has been a delay in the launch of this new user experience. It now has a targeted launch date of October 12, 2020 (EST) .
Tagged: