Please note: All new registrants to the Panopto Community Forum must be approved by a forum moderator or admin. As such, if you navigate to a feature that is members-only, you may receive an error page if your registration has not yet been approved. We apologize for any inconvenience and are approving new members as quickly as possible.
Panopto 7.0 Service Update (Date: 2019-09-18)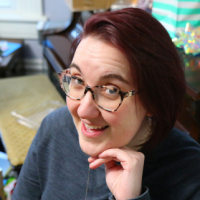 Caitlin McCabe
Administrator
Service update 2019-09-18
Re-enabled the ability for creators to see scheduled recordings in their folders without needing any additional permissions on remote recorders.
Fixed an issue where the "See All" sub-folders tables in System Dashboard sometimes displayed incorrectly aggregated values.
Fixed an issue with displaying the folder hierarchy in the iOS app.
Fixed an issue with approval workflows where approval rights were required to modify any access controls on subfolders of approval-requiring folders.
Fixed an issue where SSO sign in failed with Blackboard Ultra integration under certain situations when using custom role mapping definition.
Fixed an issue where duplicate folders might be created in some situations when Panopto quiz tool is used in Blackboard.
Fixed an issue where bulk provisioning for the Canvas and D2L identity providers sometimes do not finish processing due to a transient failure in a remote API invocation.
Fixed an issue where user groups, for SAML group attributes, get incorrectly created in rare situations even though auto group creation is disabled.
Fixed an issue where SAML group attribute was not mapped to the correct Panopto user group in certain situations, resulting in group user incorrectly losing access to a resource accessible to the user group.
Updated the maximum remote recorder scheduled recording duration from 24 hours to 16 hours.
Fixed an issue where remote recorders being moved between sites could malfunction.
Updated the user message for batch permissions update for folders or sessions to explicitly list any folders or sessions where permissions were not updated.
Disabled the rewind and forward 10 seconds buttons in the embed player when watching a webcast as they didn't work correctly. Currently, seeking is not available while watching a webcast in the embed player.
Tagged: