Please note: All new registrants to the Panopto Community Forum must be approved by a forum moderator or admin. As such, if you navigate to a feature that is members-only, you may receive an error page if your registration has not yet been approved. We apologize for any inconvenience and are approving new members as quickly as possible.
Panopto 7.0 Service Update (Date: 2019-10-02)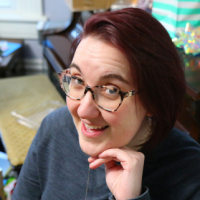 Caitlin McCabe
Administrator
Service update 2019-10-02
Added ability for video creators and administrators to manually update start time for a video. For instance, this allows the ability to fix the creation date in Panopto to more accurately reflect when an uploaded video was created.
Fixed an issue where in rare situations session processing could fail.
Fixed an issue with Blackboard Ultra integration where user sign-in fails if user is not enrolled in any courses.
Fixed an issue where the access to remote recorders is lost after a user is merged into another user.
Fixed an issue where folder hierarchy mirroring did not work correctly if Panopto had stale course information from Canvas. This typically happens when a course no longer exists in Canvas.
Made a minor behavioral change of embedded videos on Canvas, D2L, Blackboard Ultra, and custom integration using LTI Deep Linking. Panopto gives LMS student user accounts view permission to videos when they access those embedded videos inside the LMS. Panopto will not revoke such permission automatically any more. Panopto previously revoked such permission under certain conditions. Please contact Panopto support if you'd like to revert to the old behavior.
Fixed an issue with SAML20 identity provider where SP metadata XML button generated incorrect Assertion Customer Service URL.
Fixed an issue with embedding very long captions into podcasts.
Fixed an issue where webcasts with connectivity issues fail to produce all the required thumbnails after post webcast on-demand video.
Fixed an issue where in some cases administrators could not move folders or sessions via drag and drop.
Fixed a few incorrect strings translations for Japanese localization.
Tagged: