Please note: All new registrants to the Panopto Community Forum must be approved by a forum moderator or admin. As such, if you navigate to a feature that is members-only, you may receive an error page if your registration has not yet been approved. We apologize for any inconvenience and are approving new members as quickly as possible.
Panopto 7.0 On-prem Release (Date: 2019-10-28)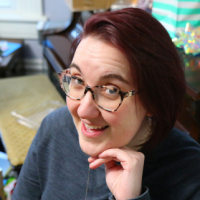 Caitlin McCabe
Administrator
On-prem release 2019-10-28
This release contains all the new features and improvements that have been released to Panopto's cloud environments since the previous on-premises release in April 2019. For more details on new features, settings changes and improvements, please check out our release notes: 
Additionally, the following changes are specific to the on-premises release.
Behavior changes and bug fixes
With this release, Panopto requires Microsoft SQL Server 2016 SP1 or higher.
Fixed an issue where the thumbnail for a video embedded in Moodle is not displayed correctly in certain situations.
Panopto for Mac version is set to 7.1.0. All users will be asked to update it after Panopto server is updated to this version.
Deprecated the feature to export deleted videos to a zip file. Please use the Recycle Bin feature (released in Panopto 6) to restore deleted videos.
Fixed an issue where PowerPoint slides did not process in some cases when a destination folder is not present.
Fixed an issue where cleanup date for content retention was incorrectly calculated.
Tagged: