Please note: All new registrants to the Panopto Community Forum must be approved by a forum moderator or admin. As such, if you navigate to a feature that is members-only, you may receive an error page if your registration has not yet been approved. We apologize for any inconvenience and are approving new members as quickly as possible.
Panopto 7.0 Service Update (Date: 2019-10-31)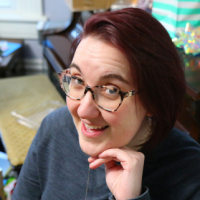 Caitlin McCabe
Administrator
Service Update 2019-10-31
Fixed an issue where the number of 'notes and comments' made during a live broadcast from the embed player were not displayed in the 'only live' stats dashboards.
Fixed a problem where certain time zones were improperly handled with regard to daylight savings time.
Fixed an issue where videos viewed in mobile apps were tracked as embed player views rather than platform-specific views.
Fixed an issue where in rare cases transcription results provided by a transcription partner were not immediately shown in Panopto.
Updated podcast video format to side by side for Zoom recordings regardless of site or folder setting.
Fixed an issue where Zoom chat entries are not correctly associated with the meeting host in Panopto, when the host is the only meeting attendee.
Added help text to Zoom integration administration page, when a user tries to switch from one Zoom account to another.
Fixed an issue where shared screen was not displayed for Zoom recordings with only one participant.
Updated name for the default Zoom recordings folder under a user folders from 'Zoom recordings' to 'Meeting Recordings'
Fixed an issue that prevented successful import of Zoom webinars into Panopto.
Fixed an issue where the minimum supported macOS version of Panopto for Mac was not updated.
Updated the search algorithm to give newer videos a higher relevance score.
Added audit logging to session and folder restore from recycle bin action.
Added information to show which user deleted a video in the Recycle bin.
Fixed a couple of issues where create button, create menu and upload a video experience didn't display correctly on mobile.
Fixed a minor UI rendering issue on department administration page.
Tagged: