Please note: All new registrants to the Panopto Community Forum must be approved by a forum moderator or admin. As such, if you navigate to a feature that is members-only, you may receive an error page if your registration has not yet been approved. We apologize for any inconvenience and are approving new members as quickly as possible.
Service update 2020-11-4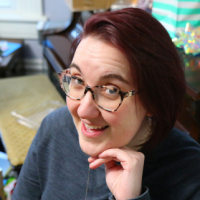 Caitlin McCabe
Administrator
Service update 2020-11-4
Release Note:
Cisco Webex Meetings integration (beta) — Import Cisco Webex Meetings recordings into your organization's Panopto video library. By importing meeting recordings into Panopto, they become information assets which are secure, searchable, easy to share.
Smart Chapters — With the latest update, smart chapters have been turned on for all customers, and set to "Available on-demand". This means smart chapters will be generated for all new videos, but are hidden by default. Creators will be able to add smart chapters from the editor. Note: Any folder-level settings for smart chapters will remain unchanged and supersede site-level settings.
Service Updates:
Improved editor performance in situations where a recording has multiple cuts.
Fixed an issue where multi-stream recordings imported from Zoom could fail to playback the secondary streams.
Fixed an issue where, in a rare situation, a Zoom recording is not deleted when the automatic deletion is on and another recording from the same meeting has not been imported to Panopto.
Fixed an issue where cross origin requests from a browser to the Panopto Public SOAP API are blocked.
Fixed an issue where live broadcasts could experience interruptions due to transient server side issues. 
Fixed an issue in Panopto Capture, where in rare situations, smart camera tracking was applied to the incorrect video stream.
Fixed a recent regression where the captions styling page under the System menu didn't load correctly.
Version 9.10
Tagged: