Please note: All new registrants to the Panopto Community Forum must be approved by a forum moderator or admin. As such, if you navigate to a feature that is members-only, you may receive an error page if your registration has not yet been approved. We apologize for any inconvenience and are approving new members as quickly as possible.
Community Contest [Closed]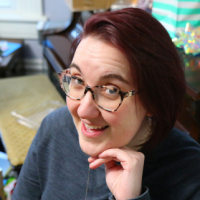 Caitlin McCabe
Administrator
Hello, Panopto Community! 
We are happy to announce a community contest 🙂
From now until July 12th [Contest Extended! Until July 23] post the most unique way(s) you (or your organization) uses Panopto. Do you think you use Panopto in a way that no one else does? Can you surprise Panopto employees with something they've never thought of when it comes to content creation in Panopto?
Reply to this post with what you do differently - the winner will receive a $75 gift card for Amazon or Starbucks. Note: To keep things fair, the winner will be randomly selected from the list of those who enter. 
We look forward to hearing about your unique Panopto use cases. 
Best wishes (and good luck!),
Cait
Tagged:
This discussion has been closed.