Please note: All new registrants to the Panopto Community Forum must be approved by a forum moderator or admin. As such, if you navigate to a feature that is members-only, you may receive an error page if your registration has not yet been approved. We apologize for any inconvenience and are approving new members as quickly as possible.
January 2022 Product & Service Update (2022-01-08)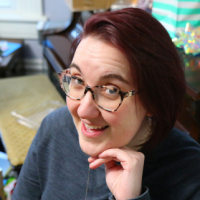 Caitlin McCabe
Administrator
January 8th, 2022 Product & Service Update
Please note: This update will be applied at the end of business hours (local time) on January 8th, 2022 for all Panopto Cloud environments. Please refer to https://trust.panopto.com for the exact downtime window for your cloud environment.
Headline Features
Microsoft Teams App (coming soon) — Customers will be able to add the power of Panopto to Microsoft Teams by adding the Panopto app within their Teams environment. The Panopto app will not only support ingesting meeting recordings but will also make it easy for users to view their Panopto home page and share videos via the Teams messaging integration.  Panopto folders can be embedded within any Team channel, allowing Panopto videos to be brought together with other critical sources of information. 
An integration with Microsoft's Graph API will allow Panopto videos to appear within search results, as a peer to other documents within Teams and Office 365. 
Panopto's Microsoft Teams app will be available in early January, pending Microsoft's app store approval. Please note: Panopto's Microsoft Teams app is delayed and will be available in late February, pending Microsoft's app store approval.
Home Page Improvements — Your Panopto site's home page will now support multiple curated playlists as well as a responsive experience and easy-to-navigate video carousels.
LMS Content Reuse — An updated version of "course copy" is generally available for all major LMSs: Canvas, D2L Brightspace, and Blackboard Ultra (coming soon for Moodle and Blackboard Classic).  When a new course folder is provisioned in Panopto, each of our LMS integrations will automatically identify videos from the prior course or template course and will reference copy them into the new course folder. For more information, please see Learn more about Course Copy v2.
Video Reference Copies — Users can now place a reference to a video within a new folder, so it can be distributed to a different audience. Reference copies allow some settings to be overridden, have a completely clean slate of student-contributed metadata, and do not consume stored hours or usage hours. Reference copies refer to the original video's streams, table of contents, captions, quizzes, and other elements of the timeline but allow modification of the video's name, description, tags, access controls, and other settings. A user with creator access to a reference copy can convert it to a full copy just by opening the editor. A user with creator access to a reference copy can share it with viewers and those viewers do not require access to the original video. With this version of Panopto, all batch-copy operations will now create reference copies instead of full copies, including course copy, folder copy, and batch copy from the video session list. For more information, please see Learn About Video Reference Copies.
Discussion Notifications — With this release, all users will default to receiving a daily digest email of discussion comments and replies for their videos and comment threads.  Users can choose to opt-out of this feature or choose to receive a daily digest or a notification about each comment. For more information, please see How to Use Discussion Notifications.
Audio Descriptions — To improve accessibility, Panopto's viewer interfaces can now automatically pause and read audio descriptions aloud, using machine speech synthesis. Audio descriptions can be uploaded or created in the Panopto editor. For more information, please see How to Add Audio Descriptions.
Remote Recorder Audio Monitoring and Linking — Remote Recorders now include improved audio monitoring capabilities, including stereo audio histograms and live audio monitoring (limited beta).  We've also simplified scheduling and configuration for rooms with two remote recorders.  The new linked Remote Recorders feature allows two recorders to be permanently linked together, so only the primary recorder needs to be scheduled for both to automatically record.
Improved Content Management and the Panopto Archive — The Panopto Archive allows efficient long-term storage of high-value video content that is rarely accessed for viewing. Administrators can manage the content within their Panopto video library via improved retention rules.  Source-based retention rules allow different policies to apply to meeting imports, scheduled recordings, and other video uploads. Compound rules allow powerful combinations of retention criteria. For more information on the Archive, please see How to Archive, Restore, or Permanently Delete Content and for information on content management, please see How to use Retention Tools.
Student Video Submissions — In Moodle, Blackboard Classic, Blackboard Ultra, and Desire2Learn, instructors can now create assignments that request their students to submit a video recording.  In Moodle, Blackboard Ultra, and Desire2Learn, students do not require a Panopto personal folder to create their recording or complete the assignment.  Please note: Support for this workflow in Canvas will come in a future release.
Improved Moodle Provisioning — Admins will now be able to automatically provision an LTI-based folder embed for all courses, bringing Moodle into parity with the Canvas integration.  Instructors will be able to more easily embed Panopto videos and folders via the LTI standard, within their Moodle course pages.  This update requires a new version of the Panopto Moodle plug-in, which will be available for download in mid-December.
Mobile App Distributed Recording — Users of Panopto's mobile application can now join and contribute video to an ongoing recording.  This feature allows mobile devices to record a single event from multiple angles, with no special equipment required. Learn more at How to Join a Recording Using the Panopto Mobile App.
Mobile App Accessibility Improvements — Panopto's mobile app meets WCAG Level A accessibility requirements, on both Android and iOS.
Support for Browsers with Third-party Cookie Restrictions — The Panopto embed viewer and embedded video selector no longer have a dependency on third-party cookies, allowing them to function for users whose browsers have restricted the use of third-party cookies.
Simplified Support Site Access — Users visiting Panopto's support site will be able to sign in via single-sign-on to their Panopto site. Please refer to the update on this item January 2022 Release Note Update 2022-01-06.
Beta Features
Additionally, we have new features available for beta testing. These features are not yet ready for production use, but your feedback will help us refine them for release later next year. Please try these features and let us know what you think.
Capture Support on Safari (beta) — Users of the Safari browser, version 15 and higher, will now be able to use Panopto Capture. This beta will be available on your staging sites a few days after Nov 30th. Please refer to the update on this item: January 2022 Release Note Update 2022-01-06
Remote Recorder Live Audio Monitoring (beta) — Remote recorder administrators will be able to instantly listen to a live audio feed of any remote recorder, accessible via the Panopto web interface. Please note: this will not yet be available for testing on the staging environment, but will be available as a beta in the January release. Learn more about this feature in How to Use Live Audio Monitoring for a Remote Recorder (Beta). To participate in the beta of live audio monitoring, please contact Panopto Support.
Behavior and Settings changes
The following behaviors have changed in this release:
Internet Explorer 11 will be blocked after this release.  Once this change is applied, users who attempt to access Panopto will be prompted to upgrade to a modern browser. You can find Panopto's IE11 support policy here.

Panopto for Windows (P4W) advanced login will no longer support 3rd party identity providers due to the IE11 deprecation. In P4W version 11.0, users will only be able to use Panopto's internal IDP. For P4W version 10 or lower, the advanced login screen will not load correctly.

When selecting videos in the VCMS session list, content creators will now see the option to batch copy, which will create reference copies.
The following settings have been added in this release:
Remote Recorder - Linked Remote Recorders — This setting can be used to control whether the new Linked Remote Recorders feature is available for use on your site.
Sharing - Social Media Links — This site setting can be used to control whether users can share public videos directly to Facebook and Twitter via the new sharing experience. 
Integrations - Microsoft Teams Meetings - Email Notification for Import Failure — This setting can be used to turn on email notifications if a Microsoft Teams meeting recording fails to import after three attempts. By default, this email will go to site administrators as well as anyone listed in the 'Alert Email List' on the Microsoft Teams integration page.
Security - Use Token-Based Authentication for Embedded Content — Since August, Panopto has enabled the functionality where users can be authenticated using tokens instead of cookies when viewing embedded videos or selecting a video to embed using the embedded video chooser. This site setting can be used to disable token-based authentication. Please note, if you turn this off, user access may be impacted if the user's browser blocks third-party cookies.

When using token-based authentication, and attempting to access an embedded video, a pop-up may be required in order to sign in to Panopto. Users who have a pop-up blocker installed will need to select the option 'Click to sign-in' in order to complete the login process. This is not required for videos embedded using LTI.
The following settings have been removed in this release:
Features - Archive — With this release, the Archive feature can no longer be disabled.
Improvements and fixes
VCMS & User experience
Added the retention action type to content retention emails.
Updated the Share experience, to prevent content creators from removing themselves from folder permissions.
Updated the email footer in the "Discussion Notifications" email to call attention to the 'Manage Notification' user preferences as well as a link to Discussion Notifications help article.
Added the ability for the owner of an internal user group, or a Panopto administrator to change the owner of that user group.
Fixed an issue with Panopto Capture where audio from the recording preview player continued playing in the background when creating subsequent recordings.
Fixed an issue with custom roles where access granted to custom roles was dropped when permission inheritance from the parent folder was disabled.
Integrations
Added support for custom role mappings to the Blackboard Classic integration.  Custom roles defined in Blackboard can now be mapped to the Panopto viewer and creator roles.
Added the ability to have custom LTI role mappings for Blackboard Classic Identity Providers.
When creating new identity providers, personal folders will be enabled for all users. Note: this change will not apply to education customers.
Added a message in the Folder Overview tab to indicate when a course folder is processing a Course Copy v2 operation.
Fixed a bug with the Caption URL returned by the Panopto REST API that could cause the Caption URL to fail if all captions in the session had a language specified. The Caption URL will now include the first language for captions in the session if no language is specified.
Fixed a bug with the Course Copy V2 beta that could cause a course to queue two Course Copy V2 jobs for the same folder, resulting in duplicate videos.
Fixed an issue with the Moodle integration where creating a folder structure in Panopto based on Moodle categories could fail when courses in the same category had the same name.
Fixed a bug in the Desire2Learn and Canvas identity providers where if "Copy course structure from LMS" is enabled it could cause a course to be placed in the wrong folder if the course ID matched the account ID.
Fixed a bug that could cause Desire2Learn student submission to fail if the course had not already been provisioned with Panopto.
Fixed an issue where the Zoom meeting import diagnostics tab for administrators did not show some events.


Captions
Fixed a bug with the Caption URL returned by the Panopto REST API that could cause the Caption URL to fail if all captions in the session had a language specified. The Caption URL will now properly include the first language for captions in the session.
Fixed a bug that could cause a delay in importing third-party captions if there was an issue in interpreting a caption provider's status message.
Fixed a bug where, in rare situations, a caption request could fail to process.
Fixed an issue with Automatic Machine Captions where folders that previously had an automatic transcription provider were missed when admins set Automatic Machine Captions as the default caption service for all folders.
Analytics and Reports
Updated the default for usage reports to begin on the first day of the current license term.
Added a new report: all site storage, broken down by folder. Note that this report doesn't respect any date filters even though they can still be selected: it's just an all-time, full site storage report.
Added the most-recent view date for each video to the Session Usage report.
Added a new data point to the license plan page to show hours created during the license term.
Fixed a German translation error in the stats reports interface for the text "any time."
API
Added a new endpoint to the Panopto Public REST API that will allow users to create new folders.
Added a new endpoint to the Panopto Public REST API to allow users to modify the access settings and permissions for folders and sessions. This includes the ability to add or remove permissions for users and groups and modify the overall access level of sessions and folders, or set inheritance on a folder.
Fixed a bug where the folder name returned by the 'search for folders' REST API endpoint, was truncated if the name contained specific characters.
Tagged: