Please note: All new registrants to the Panopto Community Forum must be approved by a forum moderator or admin. As such, if you navigate to a feature that is members-only, you may receive an error page if your registration has not yet been approved. We apologize for any inconvenience and are approving new members as quickly as possible.
Panopto for Windows/Remote Recorder Update (Date: 2019-12-13)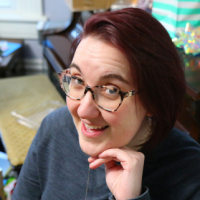 Caitlin McCabe
Administrator
Panopto for Windows/Remote Recorder update 2019-12-13
Remote Recorder templates feature — With this release, remote recorder administrators can create custom templates for each remote recorder, such as "record with video" or "record without video." Users can choose their desired template for individual scheduled recordings. This feature is enabled on your Panopto staging site with this version of the Remote Recorder. The feature will be available to use on your Panopto hosted cloud site after the latest Panopto cloud release on January 4th, 2020.
Added API functionality to reflect the pause/resume state of the current recording when using an external indicator light.
Added ability to delay deletion of uploaded recordings. The delay period is controlled via "Remote Recorder delete after upload delay" site setting. Once a delay is set, the uploaded recordings will not be deleted until the specified duration has passed, providing a recovery option in rare cases of upload corruption. 
Fixed an issue where custom quality settings applied locally could be lost during an application upgrade.
Fixed an issue where Remote Recorders stopped recording in rare situations after displaying the message "No connected primary audio device."
Fixed an issue where PowerPoint events failed to be captured correctly in rare situations.
Fixed an issue where Panopto for Windows pops in front of all other applications during a recording in rare situations.