Please note: All new registrants to the Panopto Community Forum must be approved by a forum moderator or admin. As such, if you navigate to a feature that is members-only, you may receive an error page if your registration has not yet been approved. We apologize for any inconvenience and are approving new members as quickly as possible.
At Panopto, we love how committed our customers are to making Panopto a better product - please feel free to share your feature ideas or vote on existing ideas in this category!
Before submitting a feature request, make sure to read our
Guidelines & Expectations post
Once your idea is submitted, it will be marked as 'Tracked' when added to our internal feature requests system.
Capture a region of an screen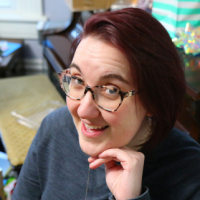 Caitlin McCabe
Administrator
Original Post
Carlos Coronel, 6/19/2018 at 2:08 PM
The Windows or Mac recorder should be able to allow the end user to select just a "region" of the screen to capture, instead of the entire screen. Sometimes, we just want to capture an specific program window, and not the entire screen as this could be very distracting for the viewers.
Response
Eric Likness, 9/11/2018 at 2:05 PM
If I had more votes I would add them. Just got a request for this today from a customer already familiar with Camtasia/ScreenFlow. All I could do was recommend "possibly" using a secondary screen and moving his app window to that one and then only on a Windows PC. https://support.panopto.com/s/article/Use-Multiple-Monitors-for-Screen-Capture-for-Windows
Dave Hannan, 12/17/2018 at 3:25 PM
Hi Carlos - Thanks for posting! We are hoping to add this in the first half of next year. We will keep you posted!
-Dave
Tagged: