Please note: All new registrants to the Panopto Community Forum must be approved by a forum moderator or admin. As such, if you navigate to a feature that is members-only, you may receive an error page if your registration has not yet been approved. We apologize for any inconvenience and are approving new members as quickly as possible.
Community Contest Winners!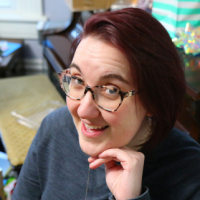 Caitlin McCabe
Administrator
Congratulations to Panopto's first Community Contest winners*: @JOSE FANEITE, @Fanos Christophides, @Robert Caldwell! Please keep an eye out for a message from me regarding where we can send your $75 gift card (Starbucks, Amazon, or Visa)!
Thanks to all who entered the contest - our team loved reading about (and, in some cases, seeing) your preferred equipment and recording set-up when using Panopto!
Keep posting those recommendations - as mentioned before, posts and comments help you earn points that boost your ranking on the community forum (which, in turn, helps get you Panopto swag!).
*Winners were picked by a list randomizer.