Please note: All new registrants to the Panopto Community Forum must be approved by a forum moderator or admin. As such, if you navigate to a feature that is members-only, you may receive an error page if your registration has not yet been approved. We apologize for any inconvenience and are approving new members as quickly as possible.
Community Contest! [Closed]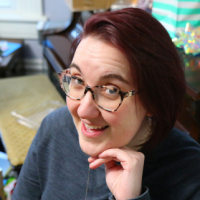 Caitlin McCabe
Administrator
Now announcing our first Community contest, Hype Your Hardware!
From now until August 11th, post about your favorite piece of Panopto hardware to the Equipment category of our forum and tell us why you love it. The three winners will each receive a $75 gift card of their choice of Amazon, Starbucks, or Visa. Note: winners will be randomly selected from the list of those who enter.
Some of our favorite hardware can be found in this article: Learn About Officially Endorsed Panopto Hardware. We look forward to hearing about your favorite Panopto hardware, how you use it, and why you love it!
Best wishes (and good luck!),
Cait
p.s. If you want a great example of how to post for this contest, check out Jay's post: Simple but high quality home equipment setup.